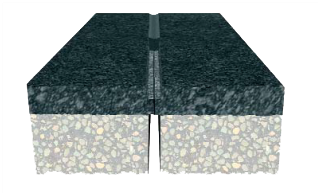 It is based on the use of monocomponent or bicomponent thermoplastic materials for sealing surface joints; it guarantees good grip to the seal edges and volumetric stability.The movements that might be happening on the sealed joints are limited, because their capability of absorption is based upon the elastic properties of the material with which the filling up is been performed. Therefore, it is an appropriate solution for small structures with a 20 to 40 mm opening, structures with limited range of motion and structureswithlow-intensity traffic (bridges, culverts or bridges with small lights ).
horizontal range: ± 5 mm
vertical Range: ± 1 mm
---
Gallery of Works (double cut and sealed)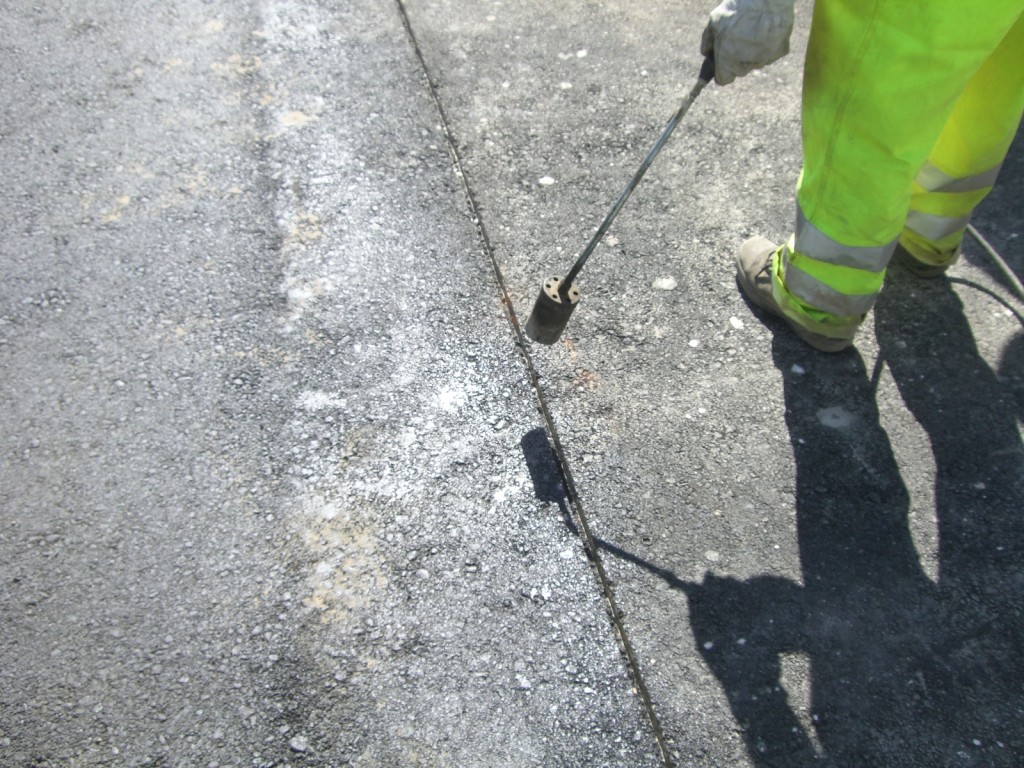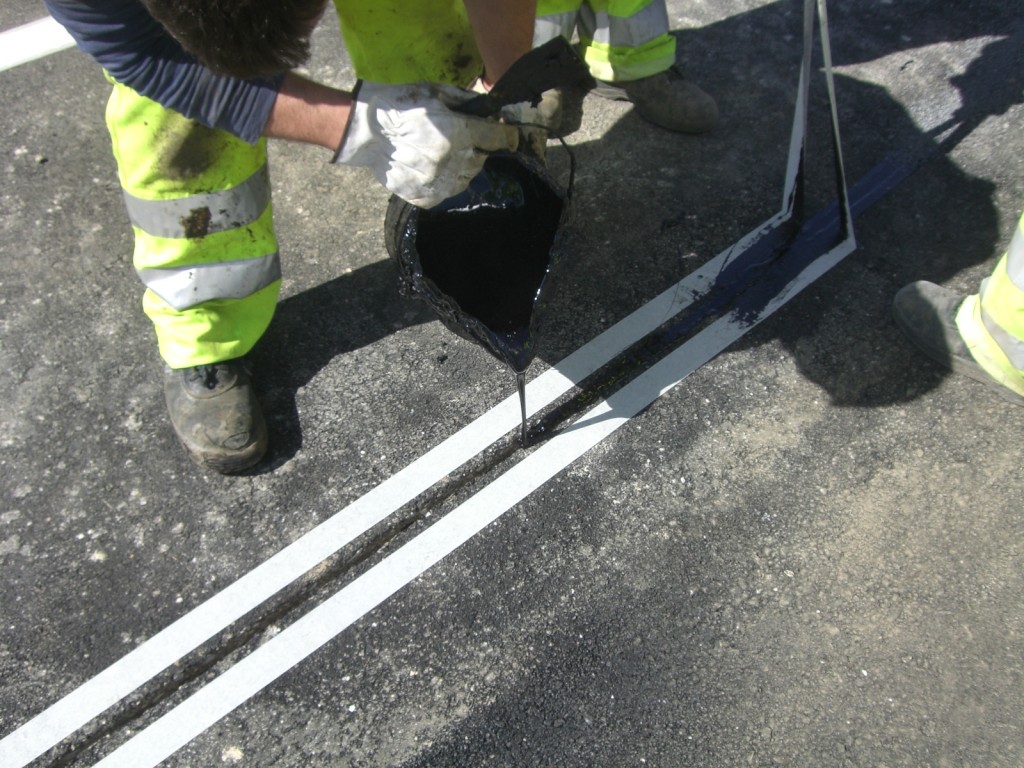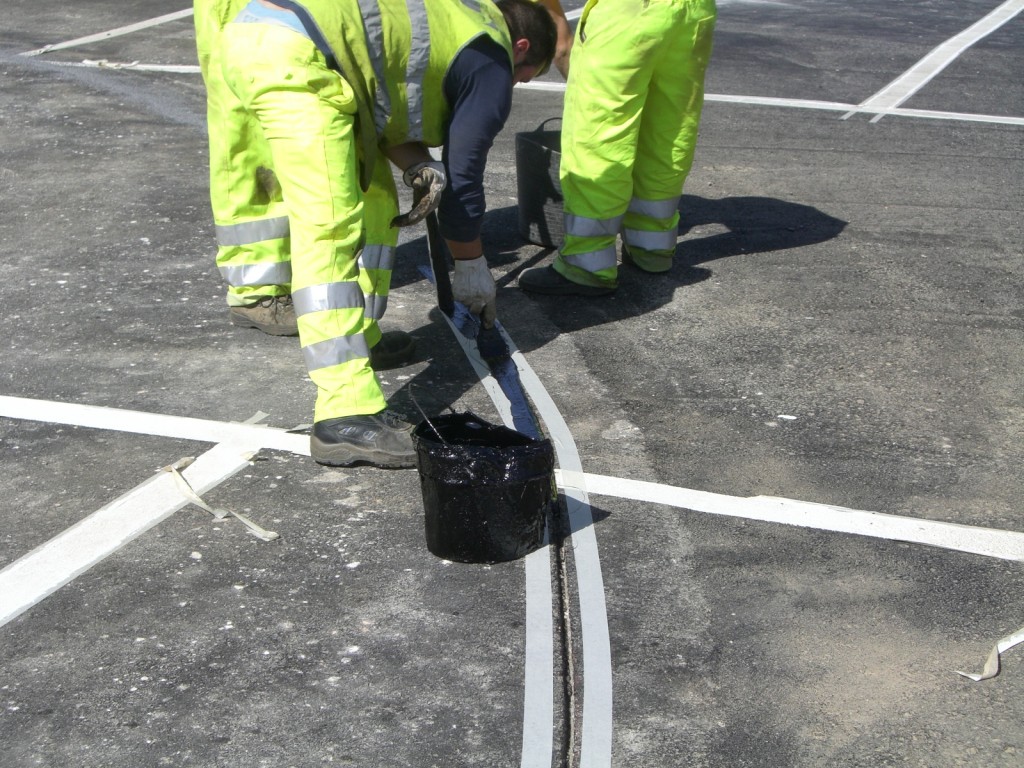 ---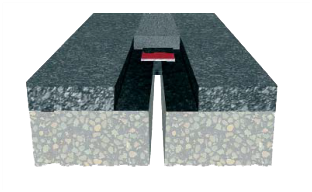 The bridge joints are designed to allow rolling in adequate conditions, through the openings left between dashboard and constructive shoulder, absorbing the movements that thermal conditions,seism, etc, might produce.
Lately, the so called elastomeric seals have developed spectacularly, most of all in conservation works and in the replacement of original devices that have been damaged though time,as well as in the short roads' joints. They consist in the spread of an elastomeric plaster on a distributionsheet. The results are excellent, the performance is quick and this system can be adapted to the most complex geometry. It is safe, comfortable and totally waterproofed (thanks to the elastic mixture which has been used to obtain the plaster); it's  easy to repair and has little impact on traffic.
They can be installed in new construction until the construction of half-bridges, as well as in conservation works and/or in replacement boards, because the irreversible shrinkage and creep movements have already past.It only requires that the layer of chipboardhas 7 cm thickness when the gasket is being installed; 8 to 10 cm is recommended (if is thicker, it can lead to an excess of material which willproduce a bigger deformability and more possibilities of seatings).
---
---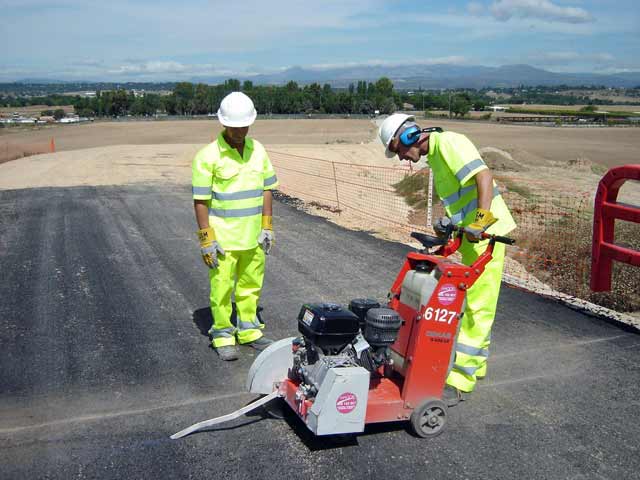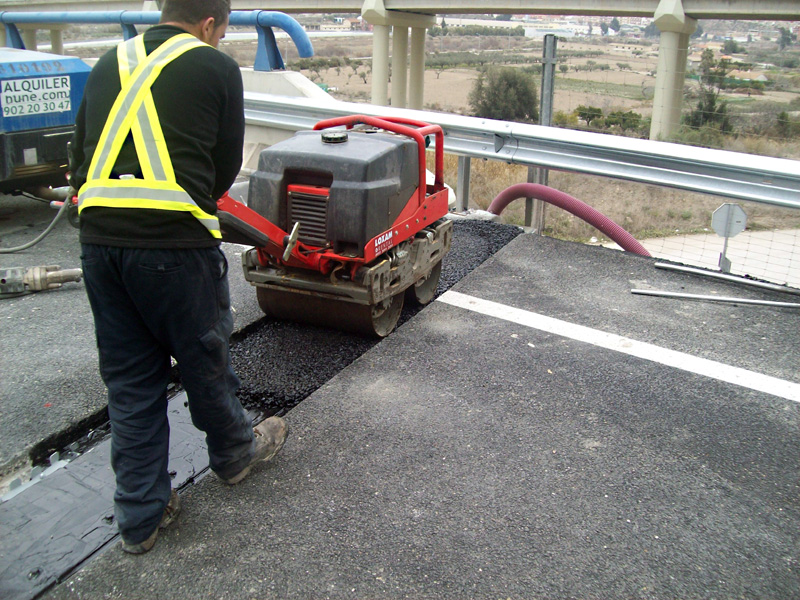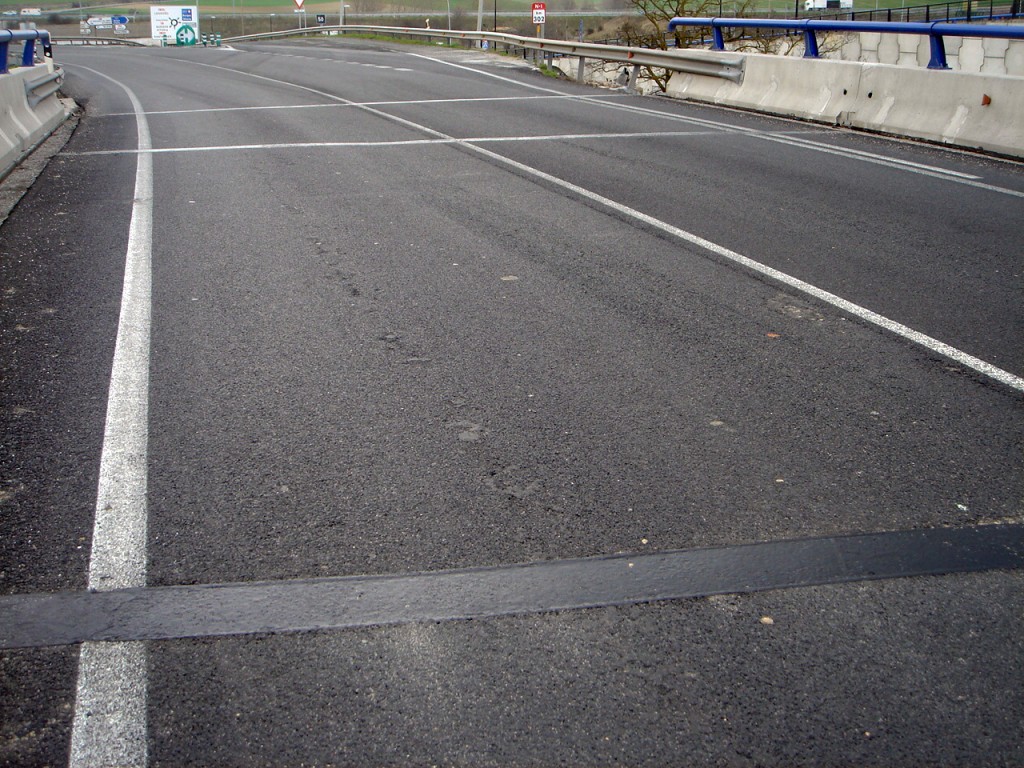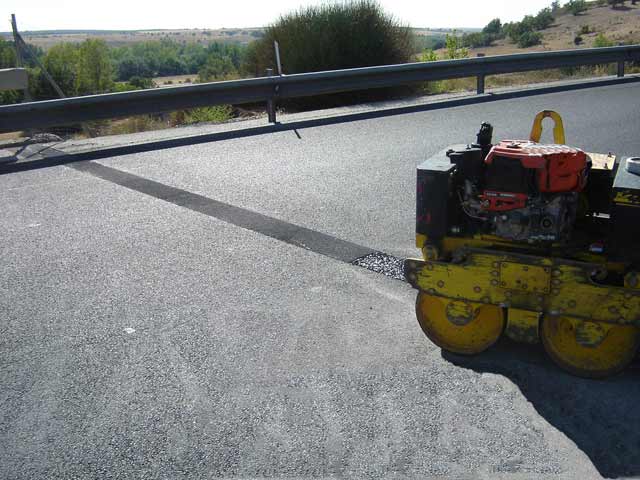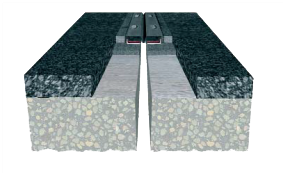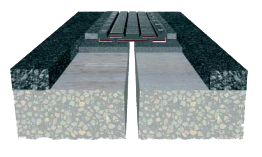 ---
Composan Puentes y Obra Civil is leader in the manufacture and installation of expansion joints on roads. It has its ownbrand, that has been on sale for more than 25 years, and its own products, designed and developed by our departments.
Neoprene reinforced joints JNA are formed by a strip of elastomeric material, usually a mixture of chloroprene rubbers and elastomers, whose formula give them elasticity, strength and durability.Inside the rubber there is a metal reinforcement steel which givesthe rigidity and strength they need to transmit traffic loading and prevent bending when absorbing movements. The elastomeric material and steel are merged in a vulcanization process; the adherence is increased by suitable «primers». The modules have a surface pattern which avoidsslipping and allows the removal of surface water; but, at the same time, it retainsa coating on the steel plate surface to avoid the possible exposure after natural wearing.
Smaller modules are formed by a central part, which is in turn composed by a folded elastomeric sheet, joined at its ends to a larger section more armed and rigid; the central band is then an extension of the reinforced elastomer. The central part, highly flexible, bends the opening, and it adapts to its movements thanks to its deformability. The ends are the joint anchorage of the structural elements.
It is useful in bridges with light traffic and small lights.
Horizontal range: ± 45 mm
Vertically Range: ± 10 mm
In case of larger movements special modules are used: combining them («TANDEM SEALS») allows large movements in the joints of the bridge decks.
---
---
---